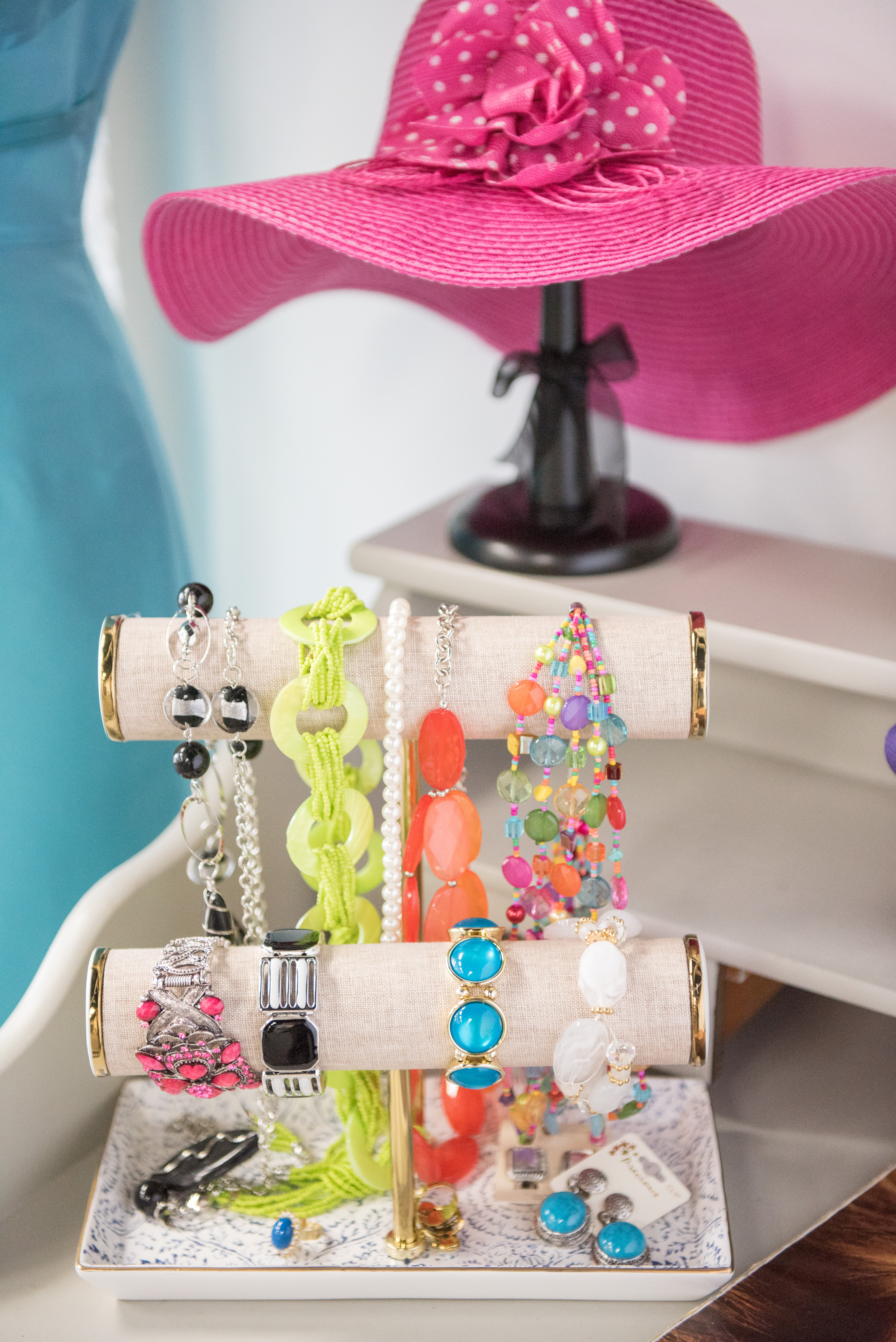 Life Skill Stations are such important tools in dementia communities.

Residents with dementia live with a lot of anxiety and confusion, and these stations are meant to offer them an opportunity to interact with something familiar that will bring them calm, joy, and purpose. 
We know life skill stations are great, but communities are always telling us how they are time-consuming to put together and difficult to keep looking nice.
This course will provide you with the tools to easily create and maintain life skill stations for your community.
We will share the following:
Their purpose & benefits

How to choose your stations

General recommendations for location

Artwork ideas

Recommendations on setup

Maintenance tips

Staff buy-in and education

Safety awareness
You will also gain access to downloadable resources, such as:
Starter lists for 13 stations and how to expand on those lists with furniture

Fillable supply cards to include with your stations so staff knows what belongs in each station

Excel sheet template for budgeting and easy reordering

Links to recommended sources and products



What Do We Know About Life Skill Stations?
Hi! My name is Amanda Nowak and I have worked as an interior designer in the senior living field since 2007. More specifically, most of my career was spent doing design and sourcing for dementia communities.
I've worked hand-in-hand with dementia specialists to source life skill station packages for some of the largest senior living companies in the country. Because of this, I often get communities asking how to create life skill stations like the 'big guys,' but it's often cost-prohibitive. This course will provide you with the know-how and resources to not only make your own, but also maintain them. Let's just say this is the course I wish existed 20 years ago!
From our kind colleague:
"When you're designing for senior living, you're inevitably designing for dementia care, but I think 99.9% of designers ignore that fact! There is barely any research into design and certainly barely any courses teaching providers what to do. Amanda will show you how to make life stations attractive, affordable and PRACTICAL. Your residents need to want to utilize your stations, and setup and maintenance of these stations are key. Amanda understands the ins and outs of dementia care design. She knows her stuff and can take your life station woes and turn them into wows!"

Rachael Wonderlin, MS
Owner, Dementia By Day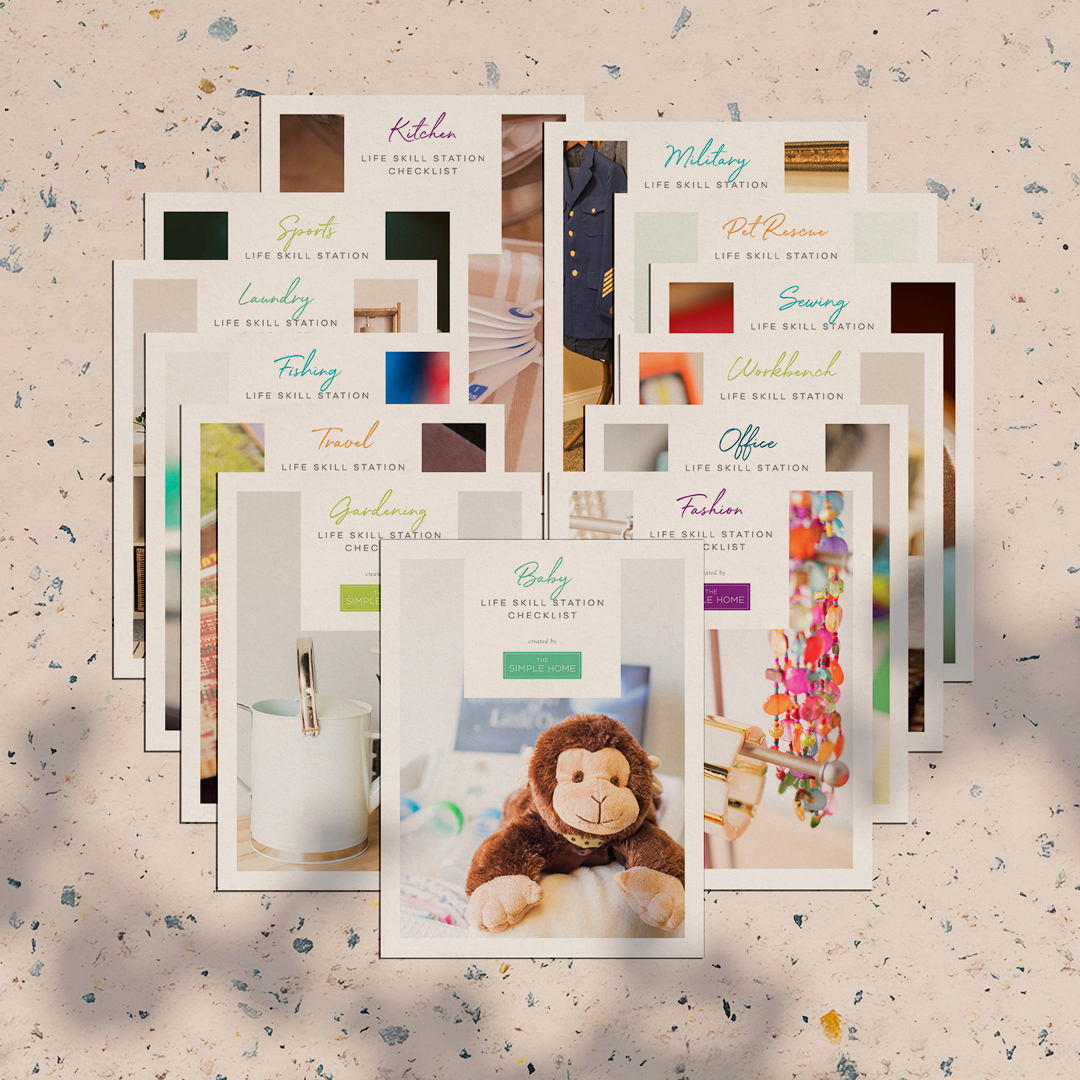 Example Supply Lists
What do you incorporate in a station? Included are 13 of our most-requested stations with supply lists and example set up images and illustrations. Also has suggestions for locations and furniture pieces.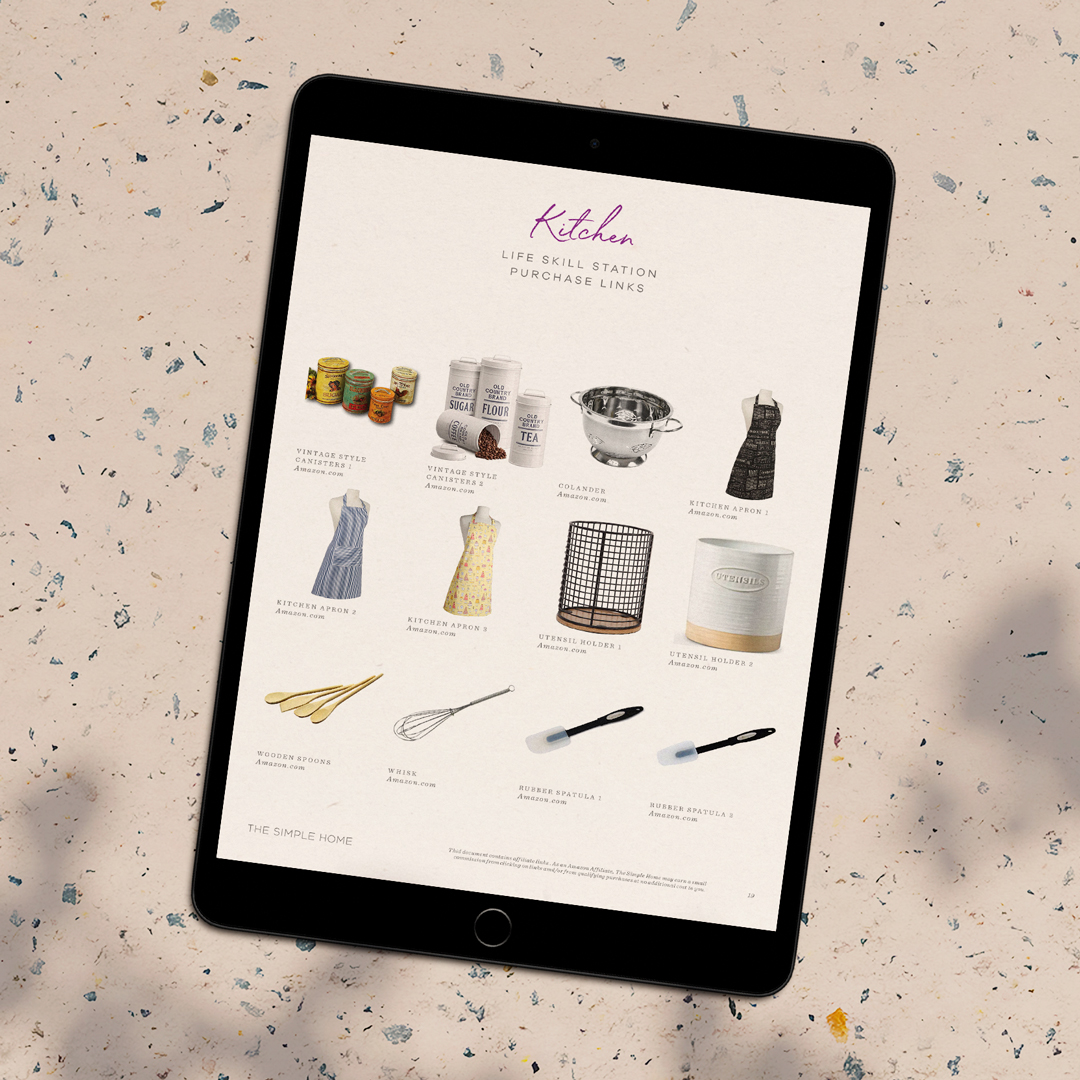 Shopping Starter
Sourcing is the most time-consuming part of pulling together life skill stations. Our shopping starter can help speed up the process with links to some of our favorite pieces we have used for stations throughout the years.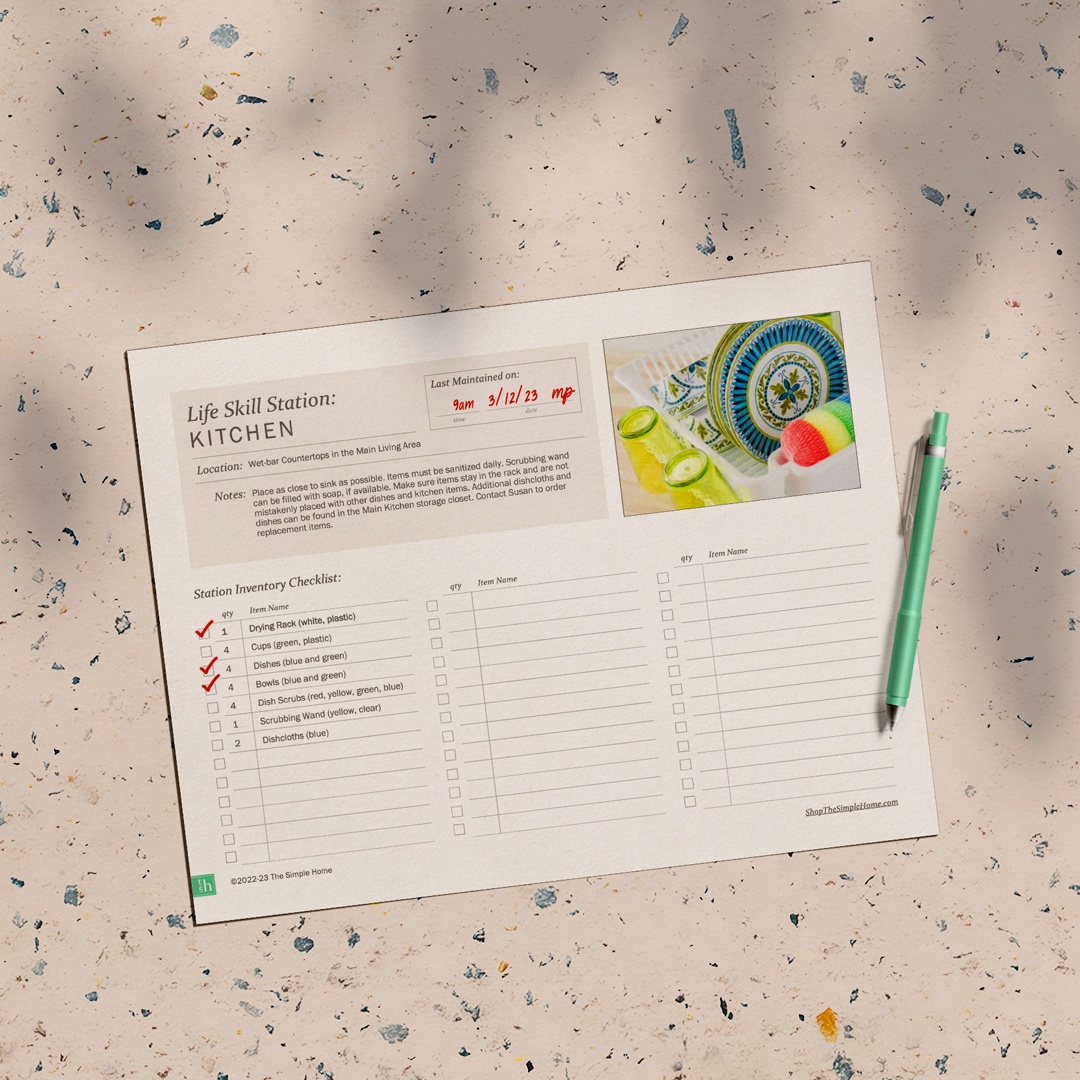 Maintenance Template

Make it easy for your community to keep stations looking attractive and up to your standards! Our maintenance template gives you space for your community-specific supply list, as well as spaces for you to include images of your fully-set up station.

How Much Would This
Content Typically Cost?

When we create and source custom packages for clients, it is very time intensive. Creating supply lists, sourcing specific items, researching, setting up accounts-it's a lot. To pull together the contents of this course on a custom basis with our hourly rate would range from $5,000 to $7,500. For just 2% of that cost you get all the tools to get your stations in shape: supply lists, a maintenance template, budgeting sheet AND our shopping guide.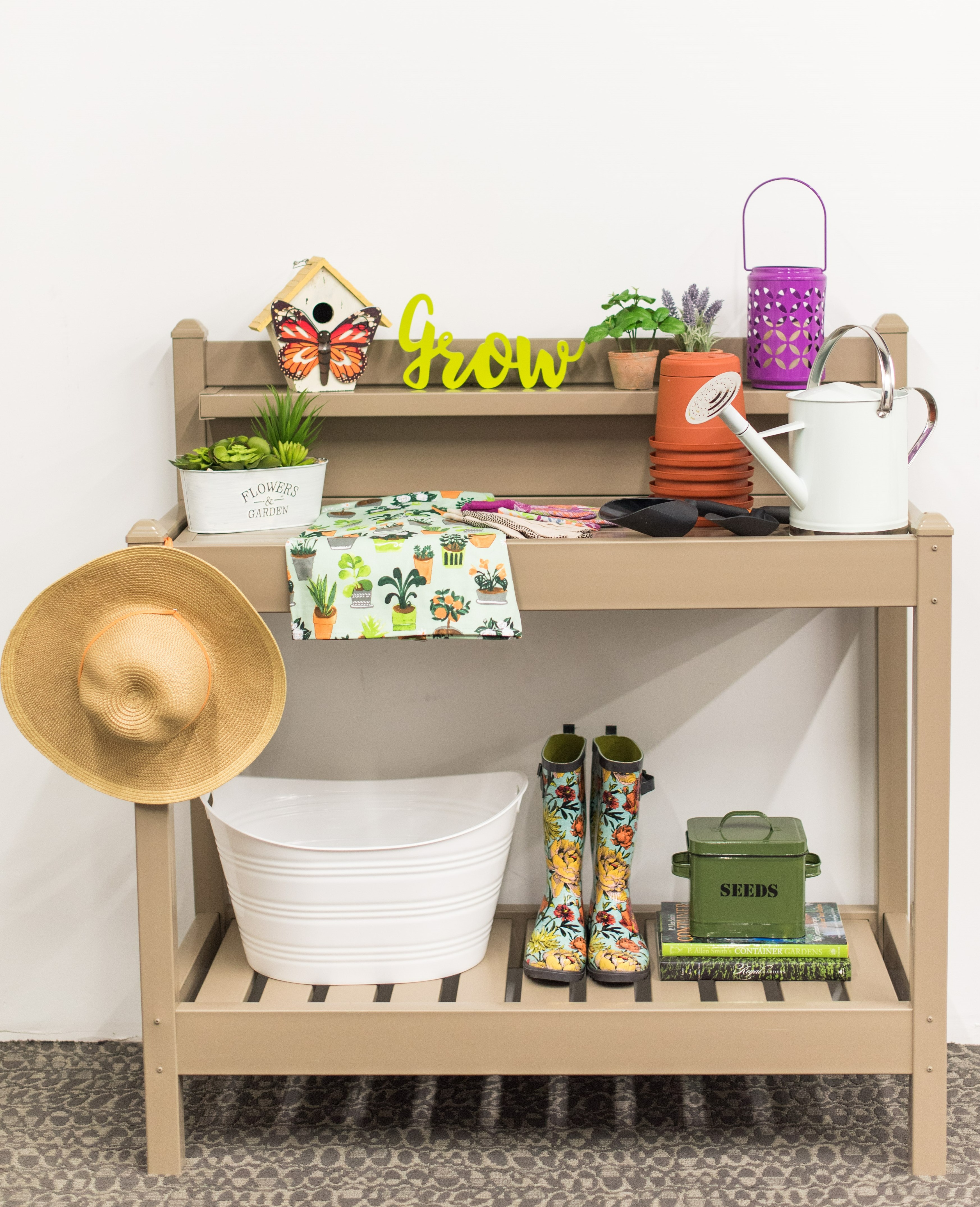 Check your inbox to confirm your subscription